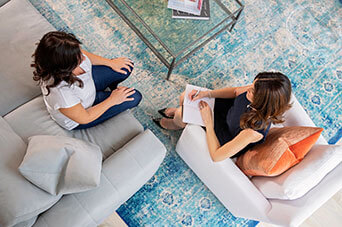 1-on-1 &
Group coaching options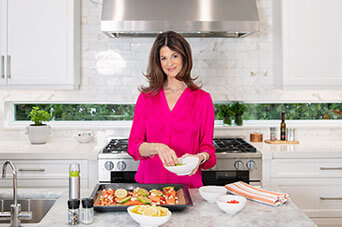 COOKING CLASSES & DEMONSTRATIONS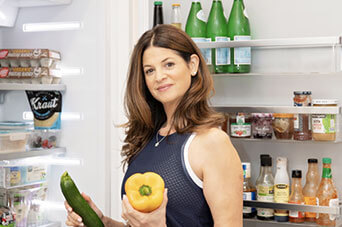 kitchen & grocery store tours
Intake Form/
Health Assessment
Define Goals/
Map The Journey
Weekly Coaching
Sessions
Reach Goals,
Feel Better
Integrative Nutrition Health Coach
---
I'm Staci Zellen, a certified Integrative Nutrition Health Coach through the Institute for Integrative Nutrition (IIN). My belief is that personal freedom comes with balance in all aspects of our lives, and I am honored to work with you to achieve your health and wellness goals.
After having my own 'aha' moment back in 2018 resulting from a severe ankle injury and recovering stronger than I was prior to the accident, I have turned my journey towards helping others achieve their own sustainable success. This involves so much more than the food on your plate. It is a practice that is a partnership – between me, the health coach, and you, but more importantly, between you and yourself. Health coaching illuminates your bio-individuality, helping you to discover your 'why' – what motivates you to heal, grow, and create a momentous mindset shift in your life. . LEARN MORE
---
"Excepteur sint occaecat cupidatat non proident,
sunt in culpa qui officia deserunt mollit anim laborum."
Will this work?
Your success is up to you, but you will have ongoing support and education accountability. Together we celebrate your wins regardless of how big or small and work through the challenges as they come up. The goal is for you to make sustainable, lifelong changes to help you look and feel your best.
Will I be required to buy certain foods?
No. I love to cook, but understand that not everyone does and most people are so busy that it becomes an area of added stress. Nourishing your body with delicious food that tastes amazing and is good for you is what I am all about. My goal is to slowly introduce you to simple, quick and delicious recipes and food preps to make cooking fun and prepping easy.
Why are pantry/kitchen cleanout important?
So many times we buy what looks good at the moment or what we are craving for one reason or another, but rarely do we stop to read the ingredients and really understand what we are buying and putting into our bodies.
How are grocery store tours helpful?
The tours are fun, informative and give you the tools to choose what's best for you and your family. When I was going through my own journey I would walk through the grocery stores and select different items. I made it a habit to read the ingredients and become familiar with what different ingredients were if I didn't know. The more I learned, the easier grocery shopping became for me and it will for you too.
Will I be able to do this on my own?
Absolutely! This is your journey and with my support and coaching, you will learn to listen to yourself and determine what is truly best for you and your family. Everyone is a bio-individual. You know yourself best and have everything already inside you to be successful.
How is this different from everything else I've tried?
You are working individually catered around your lifestyle and where you are right now. Everyone has different needs, different motivational factors and we go deep into really discovering your "why" and what the path is to get you from point A to point B. Develop goals together, a plan, and how to get there as a partnership. I'm your partner and we are in this together.
Do I have to follow weekly meal plans, measure my portions and cut out food groups?
Not at all. If that is what you are looking for then I can happily refer you to a registered dietitian or specific programs to support your specific needs. I enjoy the team approach. From me, you will learn about new foods and how you can easily incorporate them into the foods you already enjoy plus so much more and even dive deep into areas of your life that have nothing to do with the food you eat.
Can you help me while I am recovering from an injury?
Yes! That was exactly where my own "ah-ha" moments occurred. Your doctor and medical team will be your main resource for specifics related to your physical injury, however, I lived it and understand what you are going through. Embracing your bio-individuality, I am here to be your partner while you're healing and beyond.
How much will this cost?
Your package is completely individualized and is based on what you need. After completing your Health History with me, and determining that we are a good fit for each other, your package and costs will be clearly outlined and explained.
Success Stories
Think it's too late to change your body once you're 50? Think again.

Prior to me turning 50, I was weighing more than I had in many years, and I knew something had to be done. My clothes were not fitting as well and I was not loving how I looked. I didn't want my weight to go up anymore. I had turned to Staci Zellen for help. I knew she had extensive nutrition knowledge from speaking with her in the past and I was ready mentally to do whatever it takes.

Staci was so approachable and professional in her approach with me.

Whenever I had questions, she was available and eager to answer my questions or help me to figure out how I could get them answered, always with great encouragement. Additionally, she gave me lots of great healthy recipes, and many different snack and meal ideas to swap out. I learned to crowd out certain foods to make way for delicious ones that I enjoyed and filled me up and helped me to reduce my sugar and snacking cravings. She also helped me learn the best way to shop at a supermarket for my own pantry at home.

As I continued on this journey, not only did I feel better about myself and how I looked, I was losing inches and the weight was slowly decreasing. I was able to eat everything I liked, but most importantly I learned a healthier way to do it from Staci.

Overall, Staci is a very patient person and truly knowledgeable in knowing healthy and satisfying food choices for each individual… it is definitely not a "one size fits all." I highly recommend Staci for your health and nutritional needs.

Bonnie R., Boca Raton, FL
Staci is a fantastic and inspiring health coach. She helped me to organize my challenges into manageable goals. She guided me to focus on the big picture and the importance of prioritizing my health. As a busy, working mom of four, she was able to help me develop strategies that I could fit into my daily routine. She showed me ways to get my whole family on board. With Staci as my coach, I have been able to make real progress and I feel motivated and focused to continue to reach all of my goals!

Elena D., Pittsburgh, PA
I like to think that I am someone who eats fairly healthy. However, after many in depth conversations with Staci, I have come to realize that I was missing some of the essential elements. Staci has helped me not only with many great recipes, but has helped me to understand the importance of eating better quality, clean foods for better health. She has spent many hours teaching me the importance of taking care of my health and how to go about it. As a result, my family and I have made changes to our diets and have changed how we now prepare our meals.

Thank you for the awesome advice.

Amanda E., Boynton Beach, FL